Grow Big Fat Composting Worms And Produce
More Organic Worm Compost

Faster Than Ever Before...
With over 10,000 copies sold our simple & easy-to-read guide will show YOU exactly how to master the art of worm composting & your garden will LOVE YOU for it...
Recommended essential reading for anyone...
PAUL WEAVER, WILY WORM FARM
Hi Duncan, I would like to thank you for the excellent manual you have produced. It is my worm farming bible. Based on your years of hands on experience you've helped me avoid some costly (financially & time consuming) pitfalls and put me on the right road to successful worm farming! Well researched and explained information. I have recommended it as it is essential reading for anyone. Thanks again!
With Worm Composting YOU Can....
Make Your Own Organic Fertilizer
Keep your garden 100% organic – learn how to make your own powerful organic slow release & liquid fertilizers using your new supply of worm castings...
Grow Bigger Healthier Plants Faster
Tomato plants grown in worm castings (worm poo) grow 3 times faster than those grown in potting mix alone. It's powerful stuff...
Do Right By The Environment
Reduce green waste going to landfills. Use what nature created (composting worms) to power new life into your garden....
Here's exactly
exactly what you'll learn

inside our best selling guide to worm composting…
The biology of the composting worm including...
…the structure of it's anatomy, it's specific nutritional requirements, unique reproduction mechanisms, and the right environmental conditions for survival. These scientific aspects are written for the average "Joe Blogs" making them easy to understand and are the foundation of success with your own worm composting system…
The five most commonly used composting worms…
Not all worms can be utilized for successful vermiculture. Here you can decide which breeding stock are most suited to your individual needs; whether you wish to take advantage of the worm by products such as worm compost or tea, or are more interested in maintaining a wormery to have a year round supply of worms for live fishing bait -
A detailed look at the most commonly encountered pests and predators...
These can invade your worm bins, wrecking catastrophic havoc & bringing your worm composting operation down on its knees. You'll discover how to prevent such invasions and exactly what to do if you've already been overrun by undesirable organisms like; ants, moles, flies, mites, centipedes and more…
Every worm farmer has different needs and it's often hard to determine which worm bin is right for YOU...
You'll learn about the different types of worm bins and beds that you can purchase (or create yourself), and the pros and cons of each type of setup. You'll also learn about the advantages & disadvantages of using different materials such as wood, metal, plastic, styrofoam, windrows and more...
Worms need the correct bedding to thrive in…
You'll discover what makes the perfect bedding material, the types of everyday material you can use with great success and what you need to avoid. You'll also be shown how to prepare your bedding to ensure it provides your worms with ideal conditions for maximum productivity...
Discover exactly what you can & can't feed your worms & how to prepare their feed correctly...
Organic waste materials make for a wide selection of no-cost food, but some food types can poison your worms and sour your worm bin. You'll learn exactly what you should be feeding your worms and what you need to avoid at all costs...
How To Use Your Worm Castings As Both A Slow Release Solid & Direct Application Liquid Fertilizer...
Even a standard sized worm composting bin can be used to power an entire garden when you know how (and can also be used to improve the health of all your indoor plants too!). You'll learn how to use worm castings directly in your soil, and how to turn them into unlimited amounts or organic liquid fertilizer as well.
Here's how YOU can turn your hobby into a second income!
There are over 40 different potential markets to sell your worms and worm byproducts to. You'll learn about each of these markets, why the are in need of what YOU can supply them with (and are prepared to pay you excellent money for), and how to reach these markets using no cost and low cost marketing techniques...
And Much Much More...
There's too much to cover here but there is a lot more valuable worm composting information contained within the guide. PLUS, if you think we've missed something or anything is unclear... you also get immediate accesses to a private member area which contains more than 180 different detailed Q&A's that we've answered from newsletter readers over the past 15 years (and a bunch of other goodies too).
'The Business & Biology Of Raising Composting Worms' is the most comprehensive and up to date guide for productive and successful worm composting. It contains literally everything you need to know in clear, concise, step-by-step manner...
Certainly recommend your manual...
CHANCE BROOKS
First I really enjoy the weekly newsletters, and after downloading the manual I was amazed at your educational information. I wasted so much money on old outdated manuals on the market, and I will certainly recommend your manual to all those I encounter. I'm impressed. Thank you so much, this will make my small worm farm / educational experiment grow bigger and better.
Concise and well constructed...
GEORGE W
In my opinion, this is the best worm composting manual that I've seen, and I have several, going back to the 1970's. It is concise and well-constructed, authoritative, yet readable, and very comprehensive. It is well worth the read.
Download The Guide Now

& Also Get These Awesome Bonuses...
Not only can you download "The Business & Biology Of Raising Composting Worms" book immediately after ordering, but you'll also get immediate access to these additional bonuses found within our private members only area too >>>
Whitepapers & Other Info Packed Documents...
Get access to a growing library of informative whitepapers & other documentation that can assist you in all different aspects of your own worm composting projects.
Worm Bin & Bed Plans...
Want to build your own setup? This section contains worm bin and bed plans you can replicate to setup your own worm composting operation.
Teaching Materials For Schools...
Teaching materials for teachers to use in their classroom worm farming projects, including lessons and activities to teach the valuable aspects of worm farming to your students.
Full Access To More Than 250 Q&A's...
You'll also get access to all back issues of the worm composting newsletter, containing more than 250 different Q&A's on every conceivable topic of worm composting ;-0. There's hands down, no bigger resource online.
Download "The Business & Biology Of Raising Composting Worms" Book Right Now…
"The Business & Biology Of Raising Composting Worms" has been produced in digital (PDF) format, so it's available for you to download to your computer and read right now, even if it's 2 am in the morning. You will be able to download the book immediately after payment has been made and you've completed registration for our private customers area (a 30 second process)...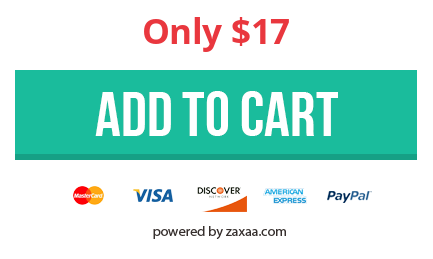 Fully Protected by Our
100% Satisfaction-Guarantee.
If for any reason whatsoever you're not totally convinced that this is the most informative guide to worm composting that you've ever read, simply drop me an email within the next 60 days & I'll refund 100% of your purchase price. So you've got absolutely nothing to lose by downloading it now...