Grow Big Fat Composting Worms And Produce
More Organic Worm Compost

Faster Than Ever Before...
With over 10,000 copies sold our simple & easy-to-read guide will show YOU exactly how to master the art of worm composting & your garden will LOVE YOU for it...
Recommended essential reading for anyone...
PAUL WEAVER, WILY WORM FARM
Hi Duncan, I would like to thank you for the excellent manual you have produced. It is my worm farming bible. Based on your years of hands on experience you've helped me avoid some costly (financially & time consuming) pitfalls and put me on the right road to successful worm farming! Well researched and explained information. I have recommended it as it is essential reading for anyone. Thanks again!
With Worm Composting YOU Can....
Make Your Own Organic Fertilizer
Keep your garden 100% organic – learn how to make your own powerful organic slow release & liquid fertilizers using your new supply of worm castings...
Grow Bigger Healthier Plants Faster
Tomato plants grown in worm castings (worm poo) grow 3 times faster than those grown in potting mix alone. It's powerful stuff...
Do Right By The Environment
Reduce green waste going to landfills. Use what nature created (composting worms) to power new life into your garden....
Here's exactly
exactly what you'll learn

inside our best selling guide to worm composting…
The biology of the composting worm including...
…the structure of it's anatomy, it's specific nutritional requirements, unique reproduction mechanisms, and the right environmental conditions for survival. These scientific aspects are written for the average "Joe Blogs" making them easy to understand and are the foundation of success with your own worm composting system…
The five most commonly used composting worms…
Not all worms can be utilized for successful vermiculture. Here you can decide which breeding stock are most suited to your individual needs; whether you wish to take advantage of the worm by products such as worm compost or tea, or are more interested in maintaining a wormery to have a year round supply of worms for live fishing bait -
A detailed look at the most commonly encountered pests and predators...
These can invade your worm bins, wrecking catastrophic havoc & bringing your worm composting operation down on its knees. You'll discover how to prevent such invasions and exactly what to do if you've already been overrun by undesirable organisms like; ants, moles, flies, mites, centipedes and more…
Every worm farmer has different needs and it's often hard to determine which worm bin is right for YOU...
You'll learn about the different types of worm bins and beds that you can purchase (or create yourself), and the pros and cons of each type of setup. You'll also learn about the advantages & disadvantages of using different materials such as wood, metal, plastic, styrofoam, windrows and more...
Worms need the correct bedding to thrive in…
You'll discover what makes the perfect bedding material, the types of everyday material you can use with great success and what you need to avoid. You'll also be shown how to prepare your bedding to ensure it provides your worms with ideal conditions for maximum productivity...
Discover exactly what you can & can't feed your worms & how to prepare their feed correctly...
Organic waste materials make for a wide selection of no-cost food, but some food types can poison your worms and sour your worm bin. You'll learn exactly what you should be feeding your worms and what you need to avoid at all costs...
How To Use Your Worm Castings As Both A Slow Release Solid & Direct Application Liquid Fertilizer...
Even a standard sized worm composting bin can be used to power an entire garden when you know how (and can also be used to improve the health of all your indoor plants too!). You'll learn how to use worm castings directly in your soil, and how to turn them into unlimited amounts or organic liquid fertilizer as well.
Here's how YOU can turn your hobby into a second income!
There are over 40 different potential markets to sell your worms and worm byproducts to. You'll learn about each of these markets, why the are in need of what YOU can supply them with (and are prepared to pay you excellent money for), and how to reach these markets using no cost and low cost marketing techniques...
And Much Much More...
There's too much to cover here but there is a lot more valuable worm composting information contained within the guide. PLUS, if you think we've missed something or anything is unclear... you also get immediate accesses to a private member area which contains more than 180 different detailed Q&A's that we've answered from newsletter readers over the past 15 years (and a bunch of other goodies too).
'The Business & Biology Of Raising Composting Worms' is the most comprehensive and up to date guide for productive and successful worm composting. It contains literally everything you need to know in clear, concise, step-by-step manner...
Certainly recommend your manual...
CHANCE BROOKS
First I really enjoy the weekly newsletters, and after downloading the manual I was amazed at your educational information. I wasted so much money on old outdated manuals on the market, and I will certainly recommend your manual to all those I encounter. I'm impressed. Thank you so much, this will make my small worm farm / educational experiment grow bigger and better.
Concise and well constructed...
GEORGE W
In my opinion, this is the best worm composting manual that I've seen, and I have several, going back to the 1970's. It is concise and well-constructed, authoritative, yet readable, and very comprehensive. It is well worth the read.
Download The Guide Now

& Also Get These Awesome Bonuses...
Not only can you download "The Business & Biology Of Raising Composting Worms" book immediately after ordering, but you'll also get immediate access to these additional bonuses found within our private members only area too >>>
Whitepapers & Other Info Packed Documents...
Get access to a growing library of informative whitepapers & other documentation that can assist you in all different aspects of your own worm composting projects.
Worm Bin & Bed Plans...
Want to build your own setup? This section contains worm bin and bed plans you can replicate to setup your own worm composting operation.
Teaching Materials For Schools...
Teaching materials for teachers to use in their classroom worm farming projects, including lessons and activities to teach the valuable aspects of worm farming to your students.
Full Access To More Than 250 Q&A's...
You'll also get access to all back issues of the worm composting newsletter, containing more than 250 different Q&A's on every conceivable topic of worm composting ;-0. There's hands down, no bigger resource online.
Download "The Business & Biology Of Raising Composting Worms" Book Right Now…
"The Business & Biology Of Raising Composting Worms" has been produced in digital (PDF) format, so it's available for you to download to your computer and read right now, even if it's 2 am in the morning. You will be able to download the book immediately after payment has been made and you've completed registration for our private customers area (a 30 second process)...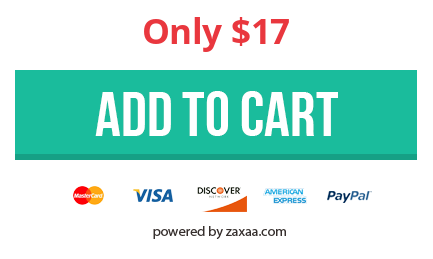 The Results

Speak For Themselves...
Here's a just a small selection of the hundreds of success stories we've had come in from "Worm Farming Secrets" members over the years...
No Fertilizer Or Bug Spray On The Garden In Over 4 Years...
"We live in a Retirement Village and space is limited so it is not possible to have a compost heap. As an alternative, I started a worm farm in our garage four years ago and it has been a great success, largely due to Duncan Carver's excellent newsletter.

I have not purchased any fertiliser, or bug spray, since then and our garden has never looked better or healthier. The leachate, diluted 20:1, is an excellent liquid fertiliser and foliar spray but I believe that the Worm Tea is even better.

I have three 25 litre buckets which go in rotation. I have an aquarium pump, half a litre of worm castings, weighted down in an old stocking, and two tablespoons of molasses, maturing for two days and then watered over any plants, or lawn, which require nourishment.

Having three buckets means that, before starting, the tap water has stood for four days which is sufficient time to allow the chlorine to dissipate. Our garden is small (about 600 square metres) and our vegetable peelings are quite sufficient to keep the system operating.

It seems to me that all my plants are much healthier than previously and the bugs, such as aphids and rust, no longer appear. If they did, I would simply apply a foliar spray of dilute leachate. My sincere thanks to Duncan Carver for his excellent advice." ~ Graham Harington – Cape Town, South Africa
Graham Harington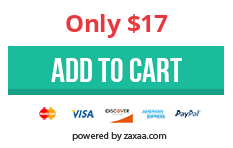 Envy Of Others, Without The Use Of Chemical Sprays Or Fertilizers...
"My worm farming input is similar to Graham Harrington's account of his worm farming activities. I too live in a retirement village and have been worm faming in Cape Town for seven years in my garage.

I organized a party of about six friends to come and learn from an experienced lady worm farmer all about the benefits of breeding compost worms and recycling waste and how the products from the worms can be used without the need of any sprays for insects etc. and of course the leachate and the compost derived from the worm farms.

I have the same formula for dilution and use of the leachate as well as the addition of the worm castings to normal compost at the rate of 20% castings to 80% compost. I also aerate casting for 24 hours in rain water (I collect) with the addition of molasses. My worm farms have increased to quite a few mostly by using 25ltr black containers with lids. The worm population grew by leaps and bounds so much so that I began to advertise on a free web site to sell worms by the litre with some bedding, baby worms and cocoons. I estimated by count that there are 350 – 400 worms per litre.

The gist of my story is that I am handicapped and spend most of my time in a wheel chair. I have two wonderful carers who have become so interested in worm farming and who, under my direction feed and care for my worms to their benefit as they receive the cash from the sale of worms and leachate. Not only that, I gave them worm farms of their own and they reap benefits from the products and now have flourishing gardens of their own.

My own small vegetable garden is my pride and joy and the envy of others, is without the use of chemical sprays or fertilizers. I cannot understand why more people don't start their own farms with one box even if they only have pot plants to care for. Most think its too much trouble even with once a week to ten day feeding. I gather most of the vegetable and fruit peelings as well as my own, from my friends for which they in turn are given now and again a litre of leachate for their plants!

I too would like to thank Duncan Carver for his weekly newsletters that are really the best source of information on the internet. I have passed it on to many hoping they too will contribute by signing on to Worm Farming Secrets." ~ Beryl Saunders, Cape Town
Beryl Saunders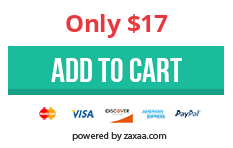 Success In The Community Garden, Market Garden & Home Garden...
"Hi Duncan,

I thought you might be interested to know that at a community garden I work at in New Zealand we have been using aerated vermicompost tea (not leachate) for two large plastic tunnel houses to keep down aphids and white fly and improve plant health generally and it has been working.

I have initiated this practice as a result of what I have read in your newsletter and the book I got from you online. I have learned so much from you. I have become known as the worm nerd or the worm lady and plan to give a workshop on worm farming next year so I can help people keep their worm farms healthy and productive.

I have five worm farms here at home. They are all metal with holes in the sides and a big screened hole at the bottom and a metal lid. Here in NZ we use washing machines that have drums which fit the above description. Of course it is harder to harvest the vermicompost from these, but I have to use them to keep the rats out as we are bush locked at our place and rats destroyed my plastic worm farms.

I have improved the productivity of my farms as a result of your helpful, clear information and appreciate it so much. My worm farms produce lots of worms and lots of vermicompost. I use the vermicompost to make the aerated tea and use it on the orchard, the glass house, my seedlings and my home and market garden.

I have two buckets set up for making the tea so I never run out. I use an aquarium pump and an aerating stone which distributes the bubbles more evenly. Thanks again for all your helpful info.

Sincerely,

Pam Adam"
Pam Adam
Download "The Business & Biology Of Raising Composting Worms" Book Right Now…
"The Business & Biology Of Raising Composting Worms" has been produced in digital (PDF) format, so it's available for you to download to your computer and read right now, even if it's 2 am in the morning. You will be able to download the book immediately after payment has been made and you've completed registration for our private customers area (a 30 second process)...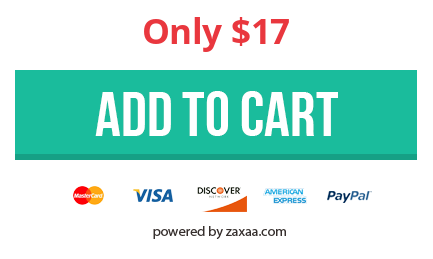 Fully Protected By Our
100% Satisfaction-Guarantee.
If for any reason whatsoever you're not totally convinced that this is the most informative guide to worm composting that you've ever read, simply drop me an email within the next 60 days & I'll refund 100% of your purchase price. So you've got absolutely nothing to lose by downloading it now...